People need your help.
Your donation could immediately and permanently save someone from a life of total darkness.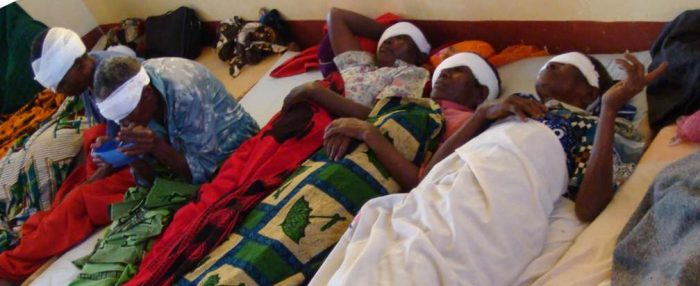 $25-50
Could pay for an operation to restore sight to a blind person.
$500
Could buy enough surgical supplies for dozens of sight-restoring procedures.
$1,000
Could pay for enough Vitamin A to save an entire village of children from going blind.
$500,000 and up
Could support relief activities (permanently curing blindness) in every African country.
$1 million
For a comprehensive community eye care training facility.
$10 million
For a network of 10 training centers in strategic locations throughout Africa.
Your Donation will enable One World Sight Project to continue working toward the elimination of worldwide curable blindness.
One World Sight Project, Inc. is a non-profit corporation and tax exempt public charity within the meaning of Sections 501(c)(3) and 509(a) of the Internal Revenue Code. IRS tax exempt #33-0469950